A quick start guide as the best of both worlds
---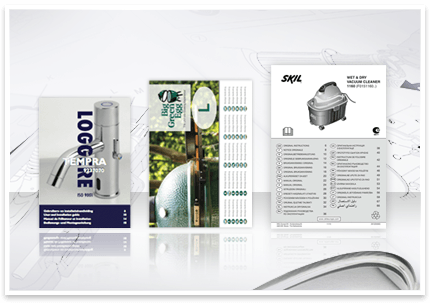 Opting for a quick start guide?
Quick start guides only have one goal: to help the user as quickly as possible. That's why a quick start guide only highlights the main functions of your product. Quick start guides could, if necessary, be accompanied by a complete manual. This way, you have the best of both worlds: giving the user everything to get started right away while at the same time offering him all necessary background information. Quick start guides could also help you to significantly reduce printing costs, especially if a series of similar products is involved.
Request qoute >
---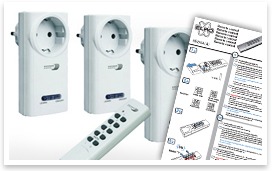 A quick start guide for your product?
An answer to this question depends on many factors. Which target group are we talking about? What kind of product is in play? Which legal requirements are to be reckoned with? What is your budget?
Do you want to discuss all options? Please contact us.
A topnotch quick start guide consists of:
Title, product name

Relevant images

Company name

Its core: working instructions to get started right away

Remark where to find background information

CE logo (if applicable)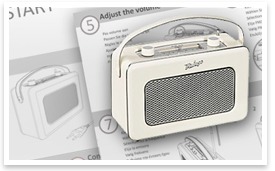 When is your quick start guide more than adequate?
In a quick start guide, less is more. However, all information should be there to operate your product: how to install it, how to turn it on and off, how to regulate speed (if necessary) and so on. If this basic information can be put into pictures instead of words, we shall not hesitate to do just that! Your added bonus is that translation is not necessary, reducing your costs even more.
How to make a quick start guide
When creating a quick start guide, we always take three stages into account:
Stage 1
Determining content
We collect all relevant product information. Only after this research, our technical writers and technical illustrators can start working.
Stage 2
Determining structure and style
What should be the structure of the quick start guide? In other words: which elements (pictures, text) should be where? If these elements are known, a specific style can be chosen: would using colors be a good idea or would a publication in black and white be better?
Stage 3
Bringing everything together
If there is agreement on content, structure and style, the most rewarding work can begin: bringing everything together.
Our references
Are you looking for a topnotch quick start guide? Are you on the lookout for a partner that can assist you every step of the way? We can help you, not only with your quick start guide or a complete manual, but also with a series of both (if a set of similar products is involved). We already assisted:
"Manualise always reacts promptly after sending a mail message. Besides of that: I always know who to turn to. Manualise is a young and energetic company."
---
Would you like to know more on how to create a quick start guide?
Request qoute >
---