---
We can make your manuals
|
Read more >
Do you require a manual or a set of manuals for a new product? Should your manuals be easy to read? And should they comply with all the relevant regulations?
At Manualise we have a team of professionals who produce a wide variety of technical documentation. For example, we write user manuals, maintenance manuals and training guides. If you would like to hear which solutions we can provide for you, why not call us?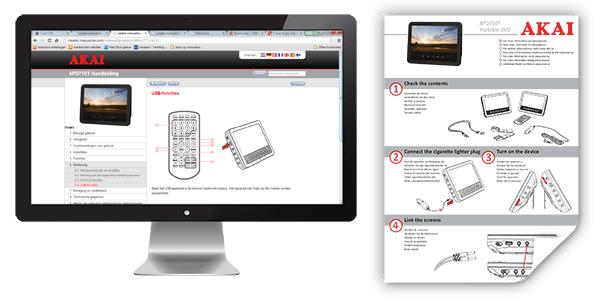 Case study – AKAI
AKAI was not very happy with its manuals and the way they were created. Despite the fact that AKAI's consumer electronics is relatively simple to operate, each product was provided with a manual containing ten pages on average, multiplied by seven languages. Customers indicated that they did not find this documentation particularly appealing. That is why they rarely read it. Translation and printing costs per manual were also unnecessarily high.
Our solution
In order to come up with a solution, we first analyzed AKAI's product portfolio. We also analyzed the available documentation. After that, we decided to subdivide the documents into generic (reusable) text modules. These text modules were stored in a database.
In close collaboration with AKAI, we then made a blueprint for an A4 quick start guide in seven languages. We also wrote online manuals containing a complete description of each product.
By using generic text modules, it was possible to reduce translation costs by more than 70%. What's more, by using quick start guides, printing complete booklets was no longer necessary.
We can support you in busy times
|
Read more >
In most companies there are quieter periods. But there are also hectic times when people are under great stress. If your own people are (too) busy, did you ever consider bringing in experts?
At Manualise we have a team of professionals who can provide support right away. Why not give us a call to see how prompt our response can be?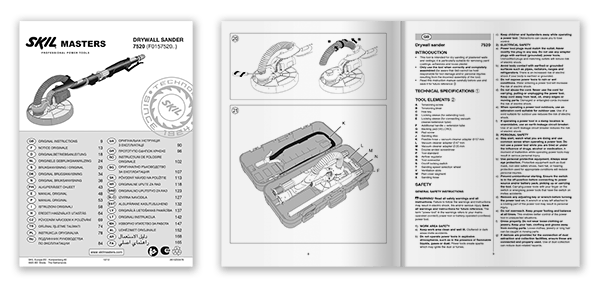 Case study – Skil
Skil Europe introduces an average of five products each year. In addition to that, there are regular product updates. During busy periods, Skil's capacity for setting up and maintaining the manuals was inadequate. That is why they started looking for a partner.
Our solution
Through the use of smart automation, we were able to ensure that our systems closely match Skil's working procedures. These methods have now been documented. Our entire team is familiar with them.
When Skil lacked sufficient staff to produce manuals, one of our team members made sure that the company met its deadlines. Now Manualise is Skil's permanent partner for the production of manuals and illustrations.
We can provide software solutions
|
Read more >
You write and manage your own manuals. However, you also think it could be done more easily and at lower cost.
Our solution
By using MadCap software, you can easily improve your workflow when producing, managing and evaluating your content. With MadCap Flare, your project team can produce technical documentation in any number of formats. These formats match your company's style guide and corporate identity.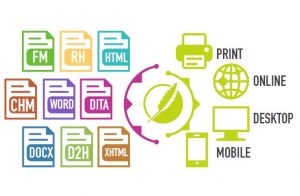 You can manage multiple versions and translations and publish them on a wide range of platforms. What's more, you can build in all kinds of evaluation options. For example, you can monitor customer satisfaction so that your content perfectly meets the needs of your customers. We are an official MadCap partner.