Controlled management and smart production of manuals. Through our pragmatic approach combined with an in-house developed software, Manualise presents you with smartly produced and managed manuals. This makes our costs and delivery times predictable with a continuous quality.
Manualise diminishes your work load
Do you have many multilingual documents that need to be maintained? Are you constantly running behind? Do you miss the feeling of control, or does managing and maintaining your manuals unnecessarily demand a lot from your organization?
Outsource your manual management to us. Keep your documentation up to date efficiently and in a controlled manner, with our flexible, sustainable solutions.
Our working method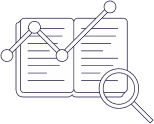 A thoughtful approach

intelligent content management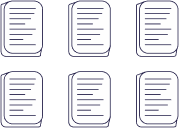 streamlined output.
The answer to all your documentation issues.