European directives
For most companies, it is most likely that they want to sell their products in the European Union. After all, this is the biggest global market. If you want to be active in the EU, you have to adhere to the European directives on safety and health. If you meet all necessary requirements, you are entitled to print the CE sign on your product and manual (CE = Conformité Europeénne).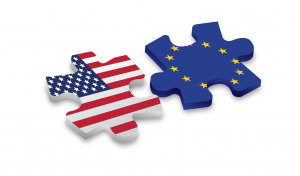 There are specific directives, for example on telecom products or toys. If these directives do not apply, there always is a general directive (2001/95). This directive sums up the requirements on safety and health. These requirements also involve your manual! For example, if some unsafe use of a product can be foreseen, it should be mentioned in its manual.
Possible requirements in EU directives
Include translations so that users can read the manual in their own language.

Inform users on restrictions when using electric or electronic products. These products can cause electrical interference in their direct environment.

Always make clear what the meaning is of the symbols used.

State the highest sound level of the product, if any.

Describe how a product should be used, but also if any unforeseen use is likely.

Always provide explicit working instructions in order to use a product safely.

Use letters that are at least 4 mm high.

Make use of the WEEE symbol ('Waste Electrical Electronic Equipment').
Not only directives, also guidelines
Directives are written in general terms. That is why there are explicit guidelines to implement a relevant directive. These guidelines (also called norms) may come from national institutions of European member states. However, they are rather similar of nature wherever you are in the EU. To give you an example: guidelines tell you which chapters should be included in a manual, in which order.
What about the US?

If you meet the requirements mentioned in the relevant EU directive(s), you can be pretty sure that you can sell your product everywhere around the world. The legal requirements in Europe are the most strict globally. They more often than not include the necessity to translate your manual into the language of your target group.
However, it could be that there are additional regulations you have to comply with. This is especially true for the United States. Here, the OSHA (Occupational Safety and Health Administration) oversees all regulations that have to do with safety and health.
Also, decisions by American courts have led to strict rules. This is especially true when it comes to stipulating the unforeseen use of a product. To give you an example: if users could be inclined to use the microwave for drying pets, a relevant warning should be included in the manual.
What can we do for you?

Do you want to know whether you meet all legal requirements when writing your manual of a series of similar manuals? Do you think your current manual should be checked on these requirements? Please let us know!