---
Content Management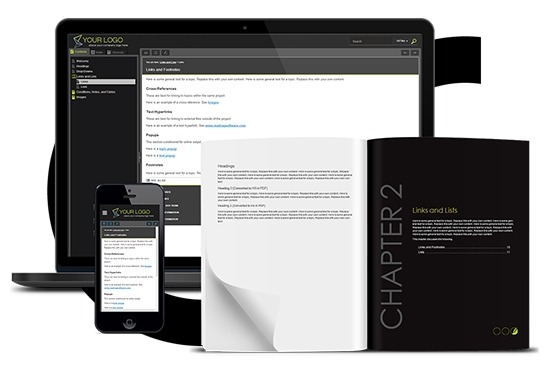 Content Management
Content management revolves around the creation, collection, management and publishing of information. A Content Management System (CMS) is a software system that computerises this process in an effective manner. In a content management system, content, design and structure are separated from one another; when the information has been collected/generated, a template dictates the design and the Content Management System can then publish the information in any preferred manner. Because content exists in its own right, it can be reused to serve different objectives. In this way, information can be handled efficiently while reducing costs.
Content Management: an example
Your company has different products accompanied by individual user manuals. All the user manuals contain the same, often-followed procedure. Instead of keeping repeated versions of this procedure (one for each user manual) up to date, the individual manuals can share this content (procedure) and it is added to the document only at the moment of publication. In this manner, you eliminate double content, thereby reducing costs and improving consistency for the future. This also means that a change in the procedure has to be introduced only once in order to be visible in all outputs.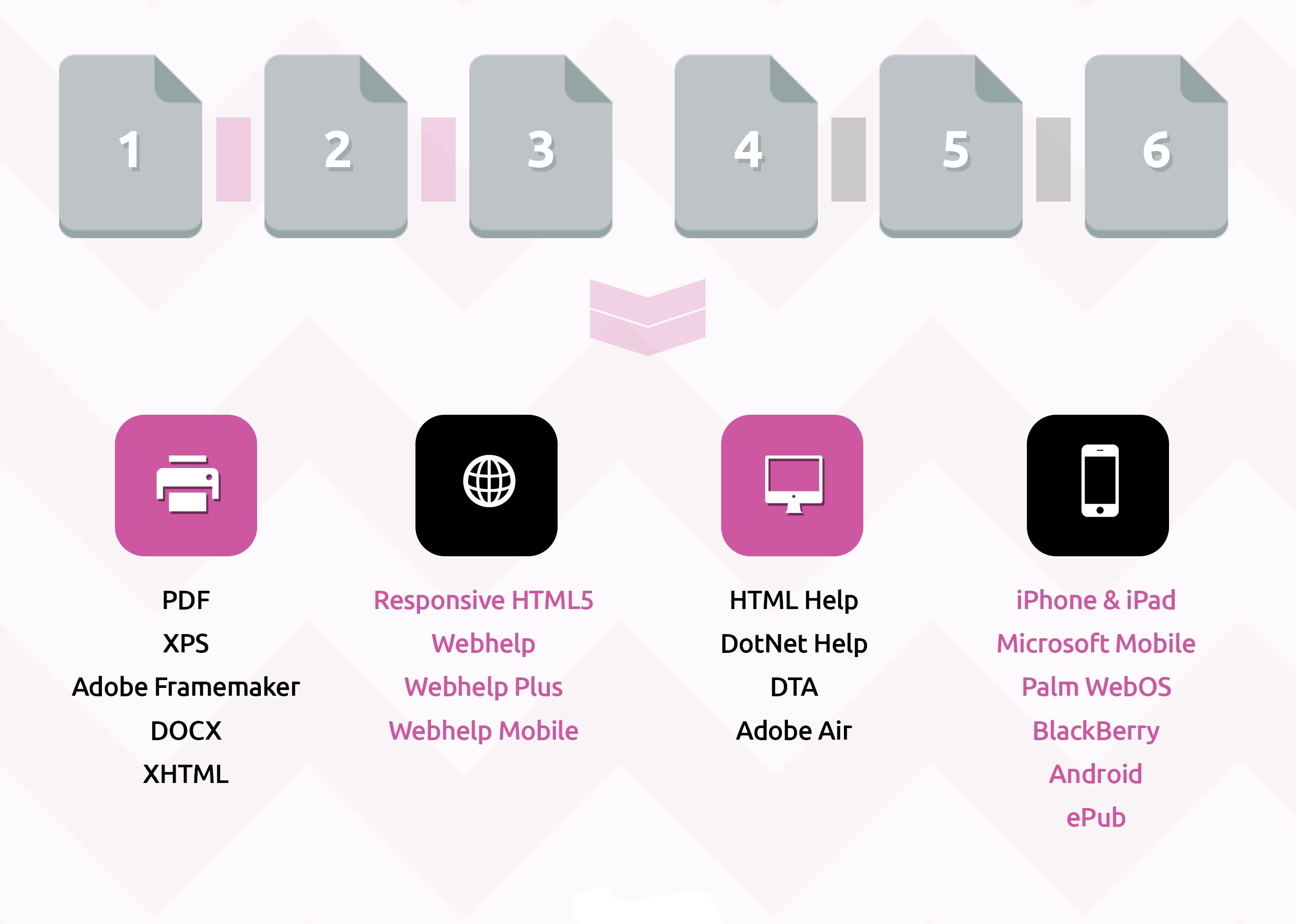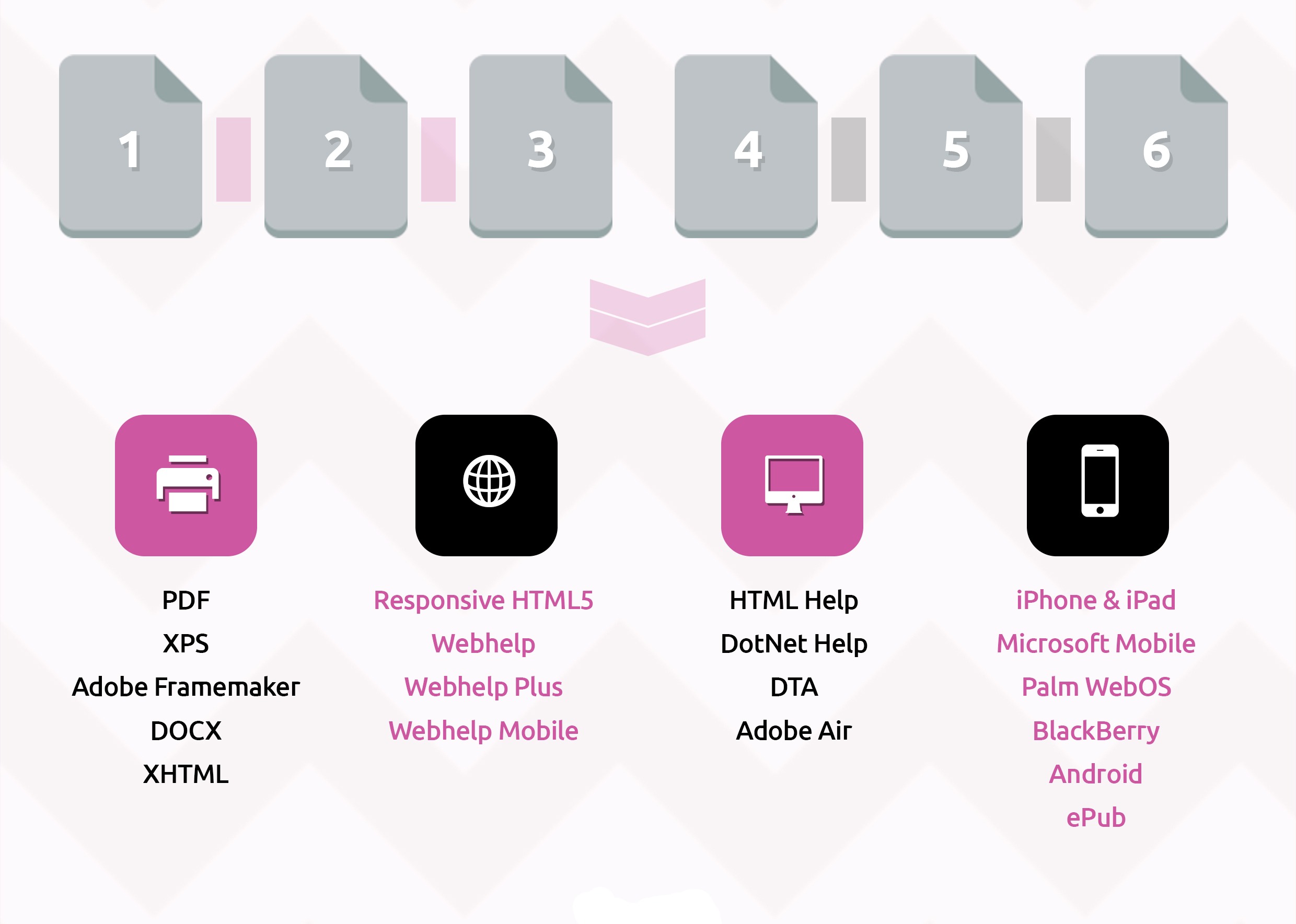 MadCap Software
Per 1 juni 2014 is Manualise officieel partner en reseller van MadCap Software. MadCap Software is voor duizenden bedrijven over de hele wereld een betrouwbare bron voor single-source en multi-channel content management systemen.  De softwareproducten van MadCap worden onder andere ingezet bij de ontwikkeling van intranetten,  online help-systemen, video instructies, E-Books, kennisbanken, gebruikshandleidingen en beleids- en procedure handleidingen.  MadCap software levert een complete toolset voor professionals om succesvol te zijn in een snel veranderende omgeving, bestaande uit productie & publicatie, analyse & rapportage, vertaling & lokalisatie, en multimedia oplossingen. Als officiële partner en reseller biedt Manualise de volgende diensten aan:
Content Beheer (schrijven, creëren en redigeren can content)
MadCap Software
MadCap Onderhoudscontracten
MadCap Trainingen
MadWorld 2014
Last April, I flew to San Diego to attend MadWorld. MadWorld is a technical communication and content strategy conference for technical writers, documentation managers and content strategists that is organised by MadCap Software. In 2.5-day sessions given at the conference by experts from industry, I attended innovative project showcases, case studies and one-on-one consultations with the helpdesk team of MadCap.
Unsurprisingly, emphasis at the conference was placed primarily on the products of MadCap. From "Turbocharging Your Authoring: How to Write Quickly With Flare" to "How to Properly Prepare and Execute a Translation Project in MadCap Lingo" – there was a varied range of sessions offered to help you get the most from the MadCap tools.
With a line-up consisting of certified MadCap Flare instructors, consultants and documentation managers, MadWorld 2014 presented the ideal opportunity to learn from the best in the field.
MadCap Flare training
To round off my visit to the MadWorld conference, I took the MadCap Flare training course. This four-day online training course consisted of various components, including the creation of a project in MadCap Flare, the importing of content (such as RoboHelp or MS Word projects) and the publication of content in print, on mobile devices and on the web. The training provided a range of tips, advanced techniques and challenging exercises for experienced users. Through lectures, demonstrations and hands-on exercises, the most important possibilities of Flare were introduced so that all participants had gained sufficient skills by the end of the training to develop online and print targets such as help systems, knowledge banks and user manuals.
You can find more information on the collaboration between Manualise and MadCap at:  http://manualise.com/nl/madcap-software/
---
---
---