Rhinox
Brand-enhancing and compliant with European Machinery Directive 2006/42/EC.
Rhinox is a manufacturer of telescopic boom lifts. Rhinox's machines are strong and compact.
When developing a new generation of aerial work platforms, Rhinox wanted to do things differently. The manual had to reinforce the brand rather than detract from it. To accomplish this, Manualise was contacted.
The challenge
An aerial work platform is not an everyday product. Rhinox had to find a party capable of understanding their machine and converting the relevant information for the user into a pleasant, readable document. In addition to product knowledge, knowledge of the Machinery Directive was a requirement.
Another aspect was that Rhinox was looking for a future-proof solution. Due to the ambitions of expanding the product portfolio internationally, smart management of content and translations was necessary. For this purpose, generic – and therefore reusable – content had to be developed.
Rhinox found the perfect partner in Manualise.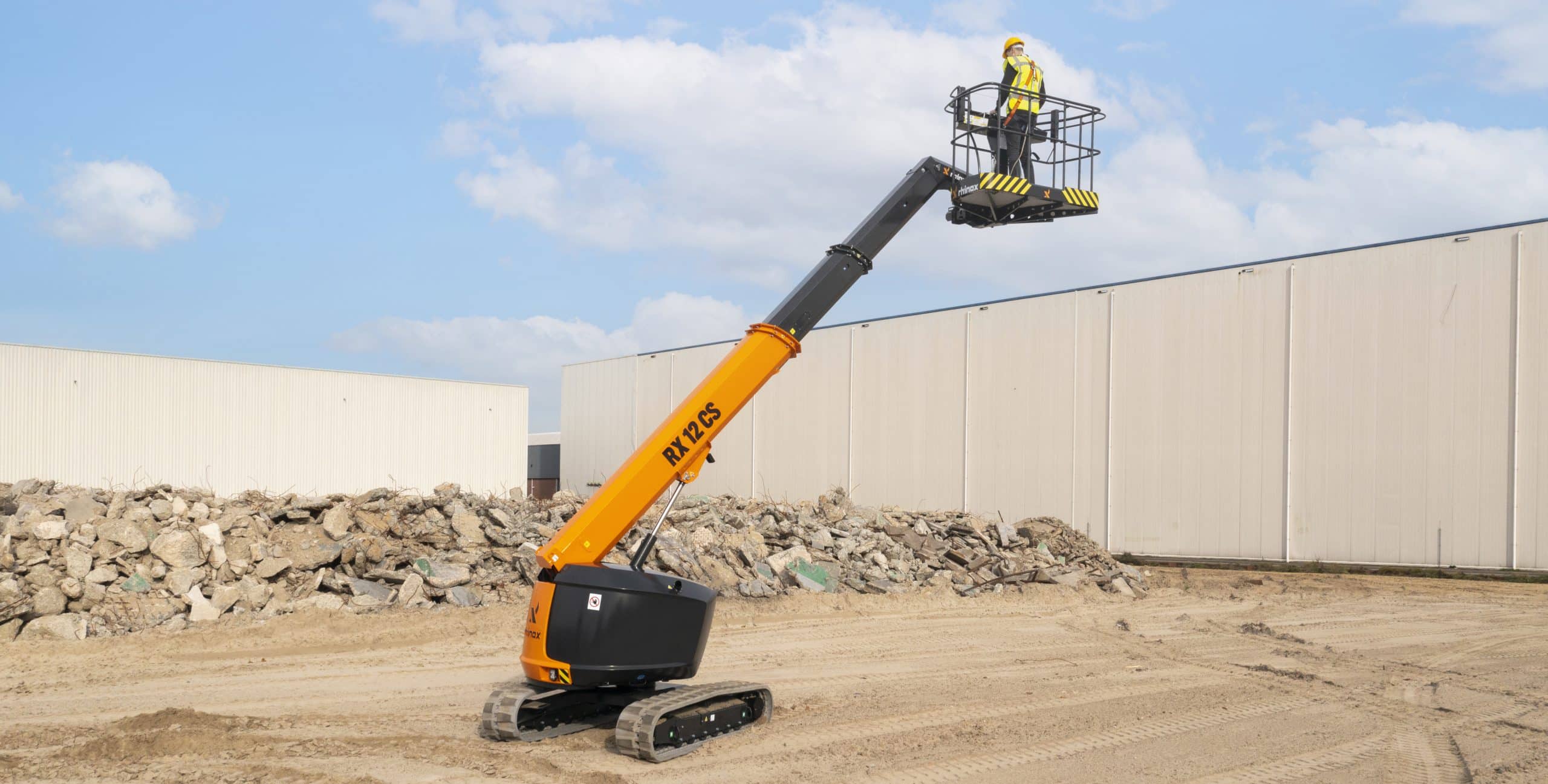 The solution
In the initial phase, Manualise conducted a thorough benchmark study and familiarised themselves with the machine. After a conformity analysis, a general structure was determined. This structure was further detailed for the specific machine, and texts were written and illustrations were created based on it.
The content was then incorporated into a content management system, which allowed Manualise to establish a solid foundation for future developments.
This resulted in a user-friendly multilingual manual, consisting of:
Clear instructions
A smart template
Clear illustrations
Controlled and manageable content in multiple languages
An inviting design
And all this, of course, in accordance with the Machinery Directive